VP225 - USB Type-C DFP CC Controller

Description


VIA Lab's VP225 is an USB Type-C DFP CC controller. The VP225 provides the electrical measurement to support the following Type-C CC controller features;

(1)Detect attach of USB Type-C ports
(2)Resolve cable orientation and twist connections to establish USB data bus routing
(3)Establish DFP and UFP roles between two attached ports
(4)Discover and configure VBUS: USB Type-C Current mode
(5)Configure VCONN


The PMODEx pins are used to configure the USB Type-C current modes. These Type-C current modes include default USB power, 1.5A and 3.0A modes.
Block Diagram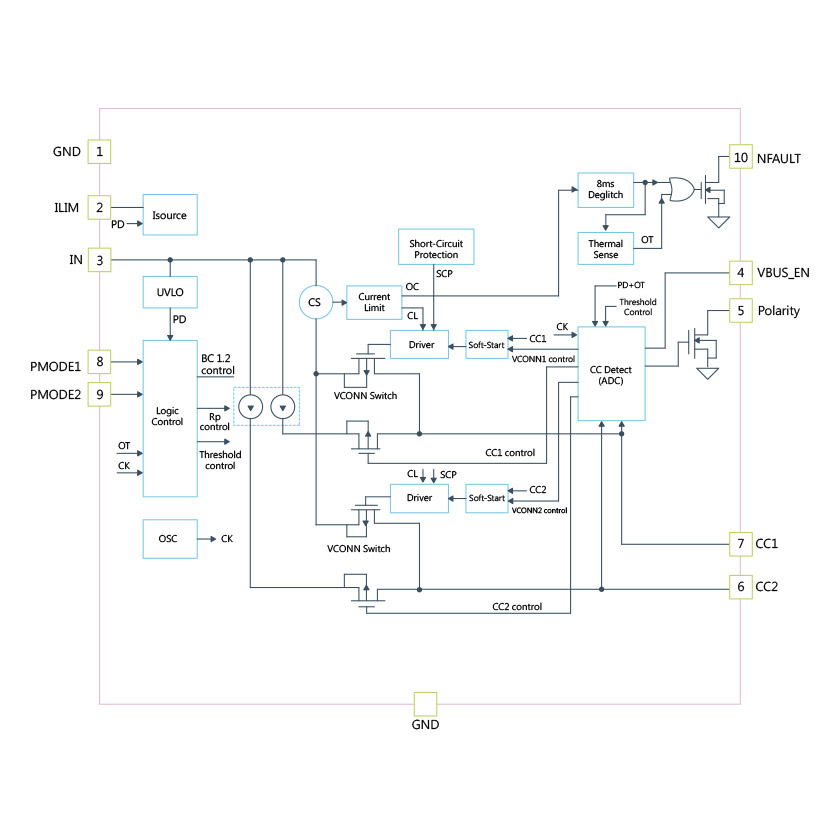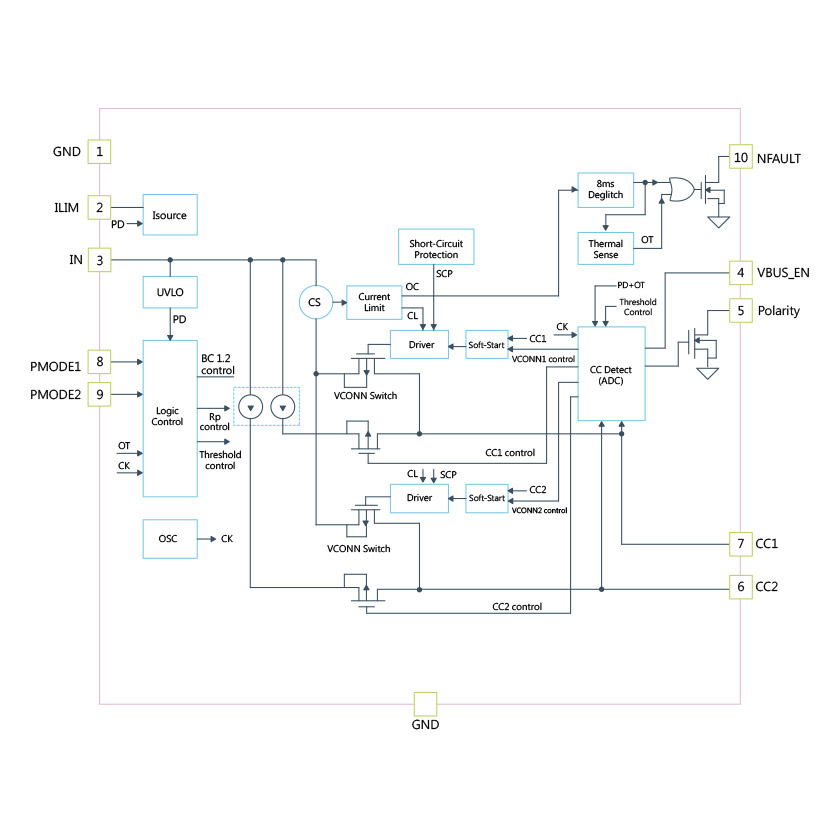 Key Features
Compliant with USB Type-C Specification R1.1
Detect the attachment and detachment of Type-C port
Provide Type-C cable orientation identification
Provide the selection of VBUS power capability setting
Provide the control signal for VBUS
Provide VCONN application with maximum 1.5W
Integrate VCONN MOSFET power switch
Thermal and Short-Circuit protection for VCONN
Under-Voltage Lock Out protection
Ambient operating temperature: -40°C to 85°C
Available in 10-pin DFN package
Lead (Pb)-Free and RoHS compliant